Marked turns 1.4 →
Markdown is about liberation. Liberation from bloated desktop publishing software that's carried far too much baggage forward from the 1990s, a time when the world got drunk on WYSIWYG.
A Plain Text Primer →
minimalmac: In order to attempt to prove that I'm not insane (likely a futile endeavor), I wanted to try and clarify why I believe plain text files to be a better way to create words for the web. Great overview of the reasons and methods for using plain text wherever possible (as I have for years now).
Get things real →
When you look for inspiration, when you want really getting things real, it can be useful to remember that… " constrains and dead lines make you creative, different opportunity and having anything you want they kill creativity." by Jack White see the full interview Watched by Jason Z. about inspiration and constrains
Derek Powazek - What If Social Networks Just... →
What if we designed a social network to be small, self-supporting, and independent from the outset? How would it look, work, and feel? I bet it would come out looking nothing like the ones we've got now, the ones still trying to turn water into gold.
2 tags
Re-Design the classic email client →
The first email was sent in the early 1970's there was no big difference to the email we know today. And that's the problem. Some interesting idea about today uses of email.
Nel merito - Centro per la Riforma dello Stato →
Un commento di Mauro Ceruti alla bozza di decreto sul merito del ministro Profumo
Markdown: The Ins and Outs →
Markdown is a shockingly simple markup language that allows you to write, using an easy-to-read, easy-to-write, plain text format. This format can then, in seconds, be converted into another markup language, such as HTML!
Instapaper Zero →
A workflow to manage the to read list on the web using Instapaper and Yojimbo
Web-based task manager for lovers of simple -... →
A beautifully minimal approach to getting organized.
Work focused on the content | minimalmachine →
Without content there aren't tools, design or interfaces that can transform a project in a success project. The focus became to find the right way to create content.
John Cleese on the 5 Factors to Make Your Life...
Really helpful lesson about creativity and art of living.  movetofit: Space ("You can't become playful, and therefore creative, if you're under your usual pressures.") Time ("It's not enough to create space; you have to create your space for a specific period of time.") Time ("Giving your mind as long as possible to come up with something original," and learning to tolerate the discomfort of...
Why I think Instagram Facebook doesn't work |... →
Instagram could lose its capacity to attract new people and probably could lose part of its users.
Minimal: Clothes →
mnmal: In Clothing that makes me simplify (and be lighter) I wrote: I'm always trying to be lighter and more efficient. In doing this I noticed a trend on the clothing I own: through the years they gradually became lighter, simpler and can adapt to any occasion. I own less clothing. Clothing to…
"The enemy is not the innovators. The enemy is the idea of not doing anything,..."
– - Nate Weiner,  cited by Lois Beckett in Instapaper, Read It Later, Byliner: Platform founders on the pageview economics of time-shifted reading. Weiner is also the guy who calls time-shifted reading 'Tivo for the web'. How to balance the desire of readers to filter ads with the desire of...
Minimal: To me minimalism is not... →
mnmal: To me minimalism is not getting rid of all your possessions just to say "look I am a minimalist, I live with 1 tshirt and 1 meal a week". To me minimalism is not having cheap things so that I can say "look I don't spend money because I am a minimalist and I live with nothing" To me minimalism…
iA Writer →
At last we can buy and use iA Writer for Mac. iA Writer is the best minimalist distractions free writing tools. No preference to choose, only a beautiful typeface Mac optimized and a focus mode to better concentrate on what you are writing on. Now who likes to write has an other choice besides Writeroom and OmmWriter.
The Opulence Bubble - Umair Haque - Harvard... →
minimalmac: The plain truth might be that we're living beyond our means because our way of life atrophied our means. And it may be that way we live, work, and play requires deep transformation — if we're to upgrade our means to live, work, and play better tomorrow. An interesting theorem about how our own desires to live beyond our means is creating a "superbubble" that is the real root of...
"When you really want to do something right, which is usually what you should be..."
– Throwing the last dart - (37signals)
1 tag
Hovering Art Directors →
"Various artists may create or develop specific parts of an art piece or scene; but a sole art director unifies the vision." 
When Less is More is More Than Less :... →
minimalmac: This is all well and good and I enjoy reading through different ideas and opinions but at what point is enough enough. When does minimalism start to become cluttered and excessive in itself. You are simply not allowed to read any of the rest of this site until you read the link above. Go. Now. See you back here in a few minutes… Are you back now? Good. Now, stop dinking around on...
MIN · Examine the foundations of any site design. →
MIN is a bookmarklet that will strip any decoration from a site. All color, borders and backgrounds are removed instantly, helping you identify the successful and unsuccessful uses of typography and layout.
Pros and Cons of Multitasking in Information... →
Watch
(via Jason Fried: Why work doesn't happen at work | Video on TED.com)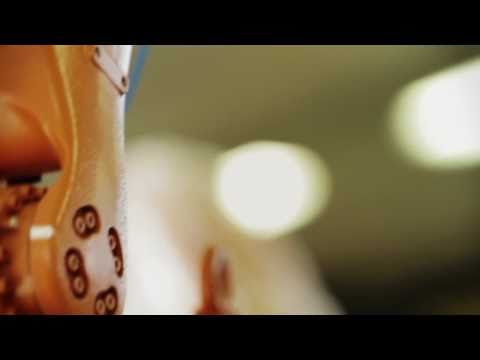 1 tag
"When the Internet takes up permanent residence at the "front end" of a person's..."
– The Back End of the Internet : James Shelley
"RSS is dead. Blogs are dead. The web is dead. Good. Only when an innovation is..."
– Seth's Blog: Bring me stuff that's dead, please
2 tags
Good things go slowly
The tech world is obsessed with what's next. It has become so used to the constant flow of new products and new companies that newness itself has been placed on a pedestal. But outside of a few breakthroughs here and there, most things that are good are good because they got there slowly. http://37signals.com/svn/posts/2782-the-obsession-with-next We need to change point of view, and live the...
1 tag
Watch
Putting Back the Face into Typeface
5 tags
1 tag
"Our culture is borderline obsessed with the focus on productivity and getting..."
– What's Better Than Productivity in the Office? — Shawn Blanc
"In a conversation years ago, [Steve] Jobs said he was disturbed when he heard..."
– Quote: In a conversation years ago, [Steve] Jobs… - (37signals)